1) Revolver – The Beatles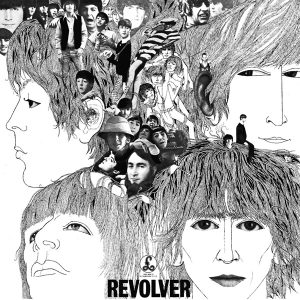 It was the first album given to me. Starting at the top I was.
2) The Grand Illusion – Styx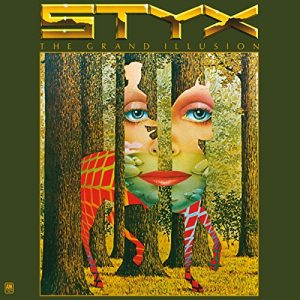 7-7-77 and 7 songs (plus a reprise), everyone loved the hit single, I loved side 2! Original copy had broken, realize it's my second album, so the only one available was, for a dollar more, it in gold vinyl. Yes, I still have it.
3) Kiss Alive II – Kiss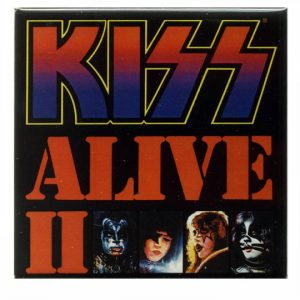 The first album I bought with my own money.
4) The Wall – Pink Floyd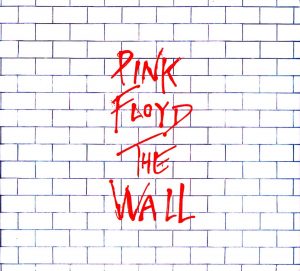 WKHR's station manager at the time, Joe Parise (not Mike Flaster, yet), handed the album to me and asked me to record it for him. It wasn't due to be released for another week or so and we were about to go on Thanksgiving break (I think). He also told me to put headphones on… and I did.
Now… years later (as in last year), Robert Bateman, on his boat, Nelson's Wake, tells the fellow crewmates, "you guys didn't have to deal with Stan every day after The Wall came out… and for years afterward." I asked if it was that bad, he said, "you were a bit obsessed." I consider that to be an understatement as, well, I'm still quite there.
5) Chicago IX – Chicago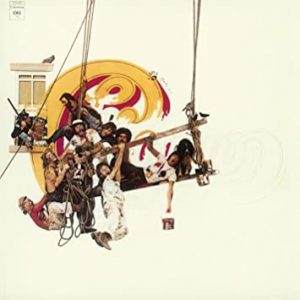 Their first 'Greatest Hits' album. Though later, their first one, "Chicago Transit Authority" would come to mean more to me, yet this one made me a fan of Chicago.
6) 2112 – Rush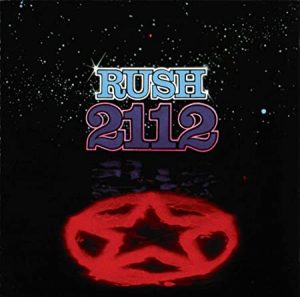 Every Rush fan has their own entry point, though I find more and more that this one is theirs also. Growing up in Cleveland, you heard "Working Man" on the radio of course, yet it wasn't until this album that I truly became a Rush fan. This one shows that you can have a concept, and tell a story.
7) The Dark Side of the Moon – Pink Floyd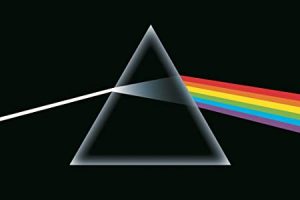 Of course. Starting with The Wall, I went backward in time and over the course of a few years, I bought Pink Floyd albums. When I got to this one, I realized the error of my ways and that though it's not the starting point, it's the pinnacle of musical achievement. To me, there is no better. It is my desert island disk, it is the one that I find has the answers one seeks when one is young enough to not know the questions. And I was told at the time, it's so far ahead of its time that we're not there yet… and now 40 years after that was said to me, I still don't think we're there…. we're working on it though. At least I hope so.
8) The Yes Album – Yes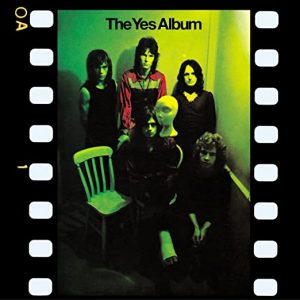 Over the course of a summer I was given a musical education. A band I'd not heard of, as I struggled with liking bands like Led Zeppelin, was presented to me. The bass playing was like none I'd ever heard before, the lyrics sung in a voice that at first was just too weird for me, yet now Jon Anderson's voice is one I consider to be perfect for the music Yes creates. The guitar playing is flawless and soaring. "Yours Is No Disgrace" in all of its nine plus minutes brings you on a journey around the world, and is an anti-war song.
9) Adventures in Utopia – Utopia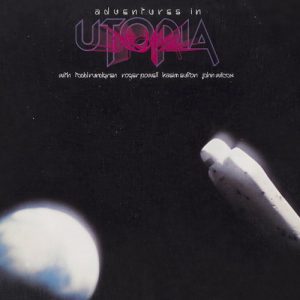 Having already been a fan of Todd Rundgren, though not knowing of his 'band', Utopia, I found this to be an anomaly. What is it all about? Why are there 'episode numbers' on each song's lyrics on the inside gatefold cover? What does it mean in the liner notes, "All songs previously performed on the Utopian Television Production"? – I had the opportunity to ask Todd (by way of a video Q&A intermission) about that, and he said, "It was a lie!"
10) We're Only In It For The Money – The Mothers of Invention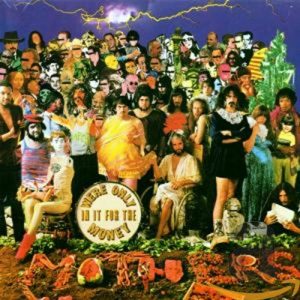 Don't forget to read 'In The Penal Colony" by Kafka before listening to the rest of side two.